The dictionary describes trampolining as both a sport and an activity. This means that you don't have to be an Olympian to do it! Trampolines are enjoyed by young and older people alike. What, you may ask, contributes to the popularity of the sport/activity? Let's take a look at the history of trampolining and suggest, if we may, a bit about its future.
Trampolining dates all the way back to ancient times. In fact, the term "trampoline" is derived from the French verb "tramper," which means to leap over something or someone. Numerous hypotheses exist regarding the origin of trampolines. Some claim they originated in Egypt, while others believe they originated in China. The trampoline has been in existence since antiquity. In reality, its initial form was intended to resemble a deer leaping over a tree branch.
Trampolining is an old physical practice that was traditionally used to enhance strength and fitness. It consists of jumping from one spring-loaded platform to another. This is done for both entertainment and training purposes. It has existed since at least the second century BCE and is still popular to this day.
An Enduring Concept
Modern trampolines were not conceived until the 20th century, despite the fact that their predecessors had been in use for hundreds of years. In 1935, George Nissen and Larry Griswold are credited with creating the first trampoline.
In the early 1930s, Nissen witnessed trapeze artists doing a series of thrilling tumbling stunts after rebounding off of a safety net. This led him and his friend Larry Griswold to construct the first trampoline.
Today, trampolining is frequently incorporated into rehabilitation programs for injured athletes and is seen as a safe type of exercise.
Why are Trampolines Still Popular?
Trampolines provide excitement and amusement for both children and adults. Children enjoy jumping on them because of their amazing bounce and height. Adults appreciate the challenge of acquiring the techniques required to safely jump higher. The trampoline provides a safe space for people to have fun and let go.
However, they are not just for children; many adult groups use them as a workout tool. It provides fitness and physical activity possibilities that would otherwise be difficult to find.
Trampolines are often utilised for recreational purposes, including parties, picnics, barbecues, and team-building activities. Trampolining is one of the most versatile exercises that can be performed indoors, outdoors, and even in a backyard.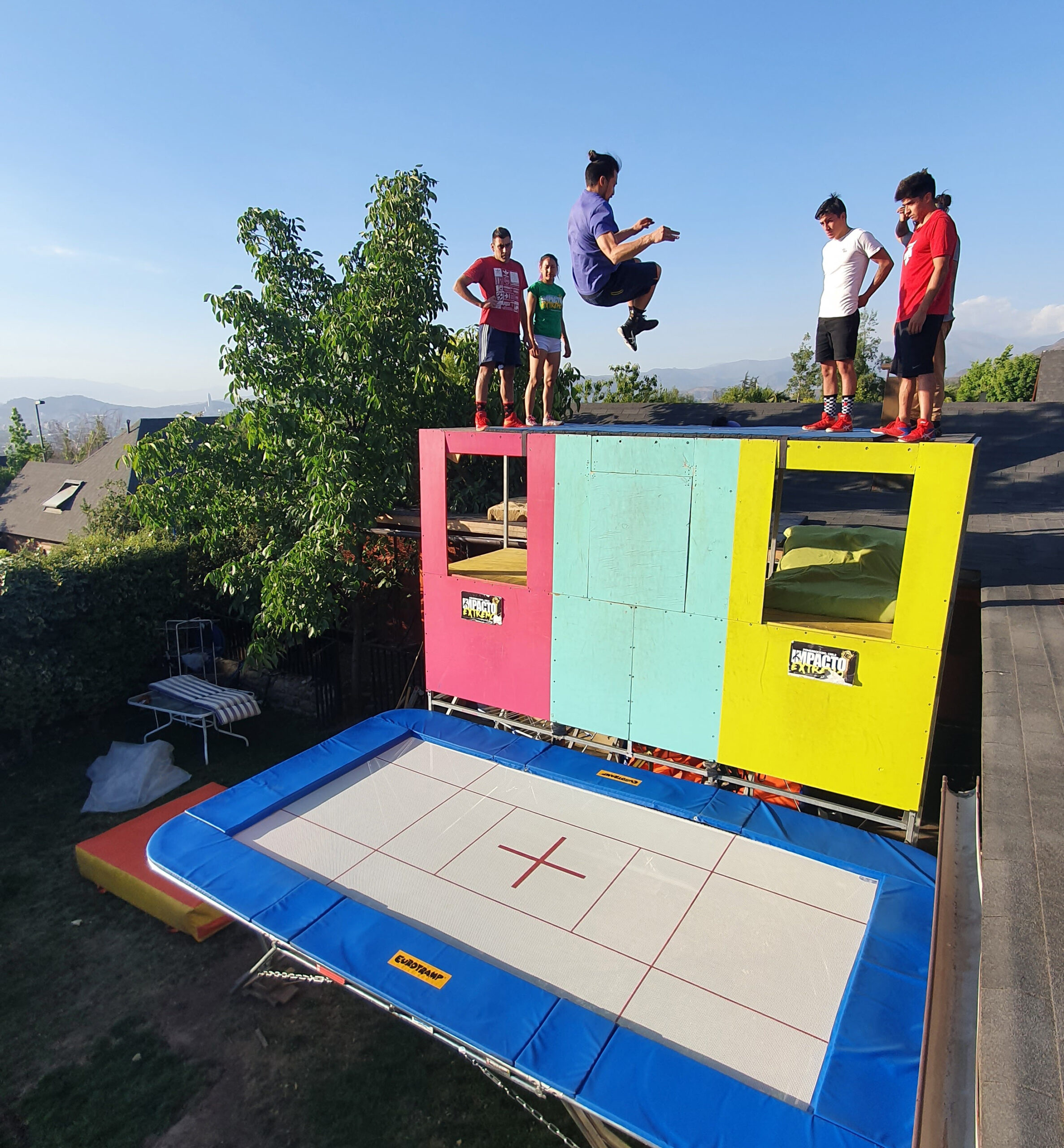 What Is the Future of Trampolining?
Trampolining is a vigorous aerobic exercise, which raises the rate at which your heart pumps blood and, consequently, oxygen throughout your body. This improves your cardiovascular system's muscles, and the increase in oxygen will make you feel more alert.
Although it is one of the few activities that can be done by anyone, the sport has gained popularity among older people because it is a great method to burn calories while having fun.
It is an excellent kind of exercise for children and a terrific method to develop core strength and balance. Trampolines can also be used in cross-training by athletes who wish to specialise in multiple sports. Given the many benefits of trampolining, it is safe to say that it is an activity that will continue for many years to come.
Where Is the Best Place to Purchase a Trampoline in Canada?
If you have decided to purchase a trampoline for gym or your training facilities, why not look where the professionals do? You want to buy from experts who know all about trampolines and what makes them superior to mass-market products.
Rebound Products is a licensed dealer of trampolines and trampoline equipment. We manufacture and distribute trampoline frames, springs, accessories, beds, and mats.
Our dedication to safety, quality, and continual development has enabled us to build a reputation for credibility and longevity throughout Canada, Europe, and the rest of the world. We are a reputable distributor of domestic and foreign equipment. Rebound Products provided all of the trampolines for two World Trampoline Championship events.
We love talking to customers about trampolines too. Give us a call or take a cruise around the website to get a sense of why we are so passionate about trampolines. Let's have a conversation to see which of the many selections would be the perfect one for you.