Competition Complete units
REBOUND NON-FOLD TRAMPOLINES
The Rebound 7×14 non-folding trampoline is the only non-fold frame with the bounce of a competition trampoline. This is done by having the same inner dimensions and the same style legs as a folding trampoline. This frame contacts the floor at only 4 points, allowing the level to be easily adjusted.
7 X 14 FOLDING TRAMPOLINES
GMU modified – This great frame has been further tweaked by Rebound, with longer support cables, safer leg tops and Rebound Frame Clips. Most customers enhance this frame with all rebound parts. This creates a great bouncing, longer lasting option at a lower price.
This new frame is the same height, angle and spring count as other competition frames but features stronger legs.
The Rebound DMT includes full length tapered, thick frame pads and long life springs. Can be purchased with our new Dave Ross 2 string bed or with a Eurotramp 6 mm webbed bed.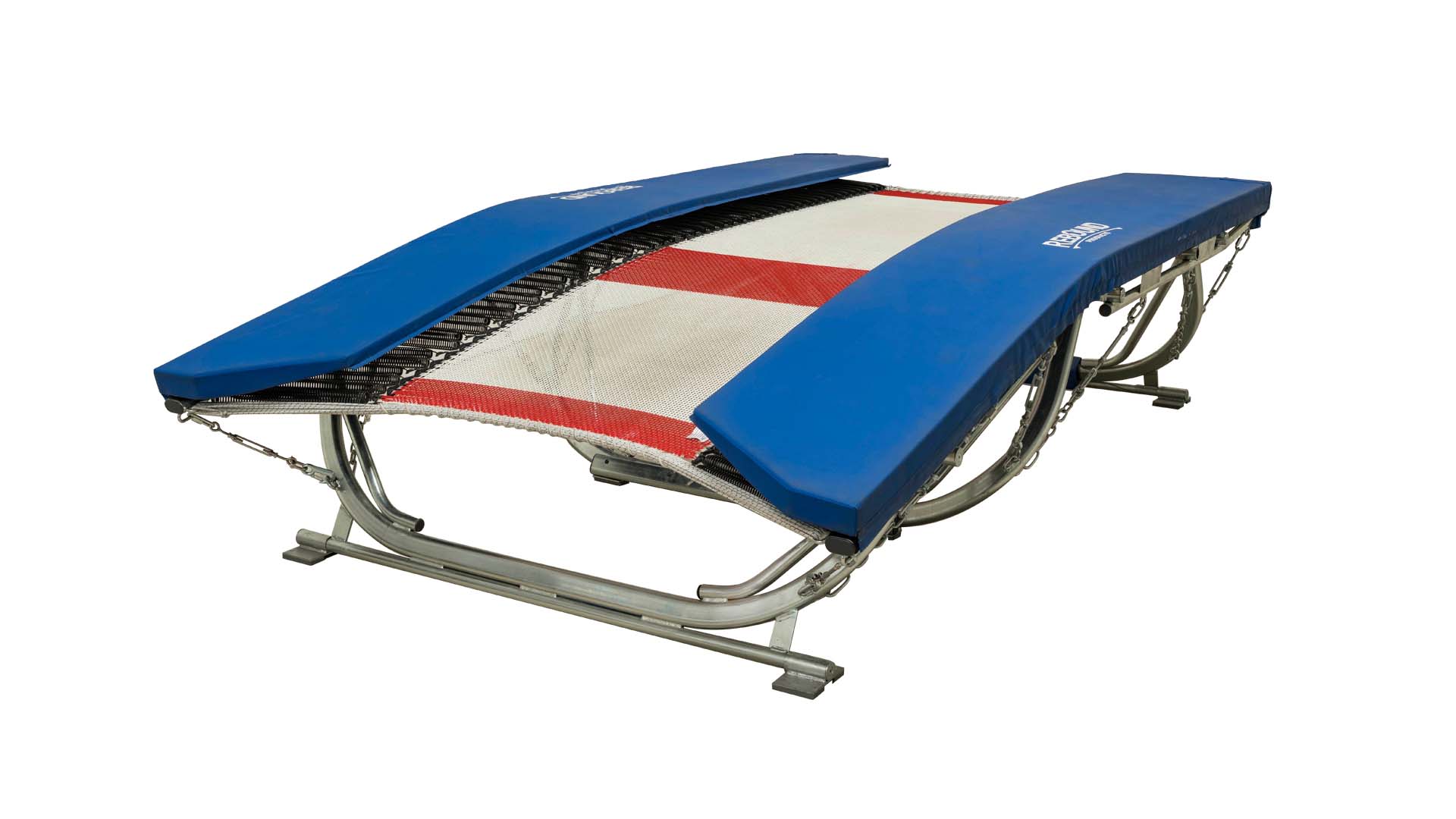 The current Super tramp has a 10ft by 20ft bed!
Both the pit frame and the free standing frames do not fold.
Frame pads are 4" thick tapered pads made with two foam layers for optimal impact absorption.